Source | xobin.com
Aptitude Tests: With organizations, educational institutions increasingly relying on this predictive crystal ball, it sometimes makes us wonder if aptitude tests are deliberately being overrated in the recruitment processes.
And if you're wondering what exactly are aptitude tests, why organizations incorporate them in the recruitment process and what insights do they generate.
You've landed on the right place as in this article I shall take you through the funnel explaining the alpha and omega of aptitude tests.
What are Aptitude Tests?
Aptitude tests are the most popular pre-employment screening method for evaluating candidates on communication, numerical, reasoning, behavioral and technical competencies of the candidates.
However, these aptitude tests are most effective when aimed and designed at assessing job specific aptitude of the candidate.
What are the types of Aptitude Tests?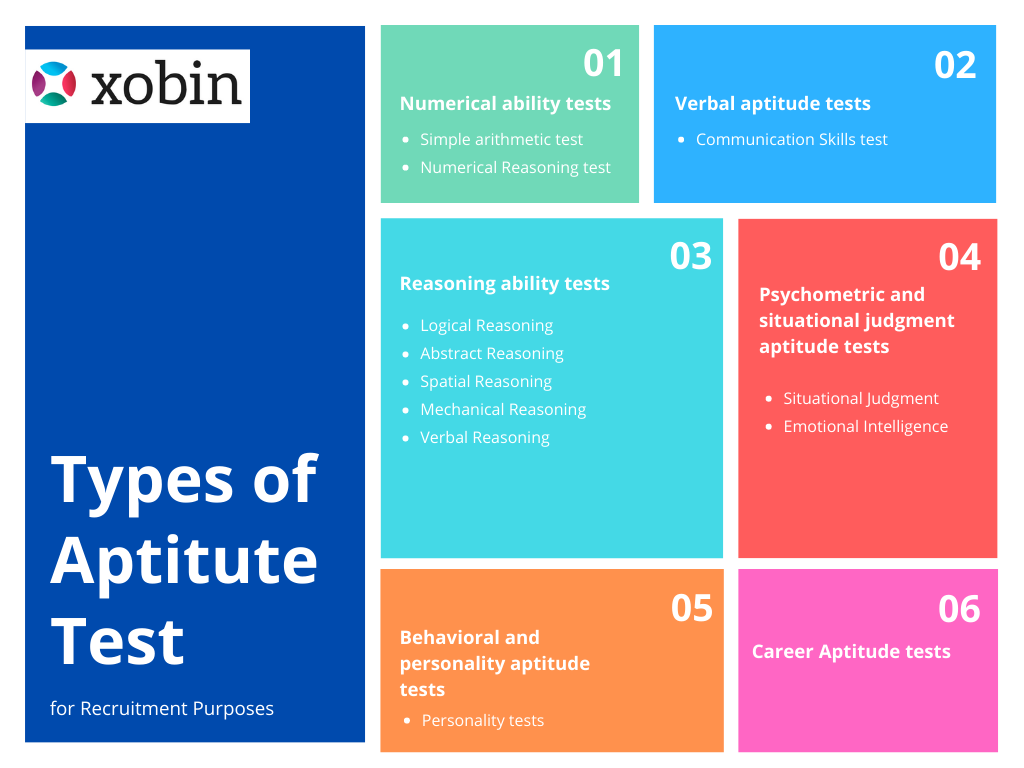 Numerical ability aptitude tests
Simple arithmetic tests: Simple arithmetic questions to test the numerical ability.
Numerical Reasoning tests: Questions test your ability to understand, analyze and apply numerical and statistical data. You'll need to calculate percentages, fill out missing numerical data or work out the next number in a series.