Source | tomtunguz.com
Rewind a decade. Angel investing was an important part of the Startupland ecosystem. Today, you can't make the same argument. 2018 observed the fewest number of angel-led financing rounds since before 2010. Angels led 156 rounds last year, a figure that collapsed from 714 in 2015. In that same time period, the median angel round has fallen from $500k to $270k. And the total number of dollars invested by angels halved from a peak of $365M to $177M.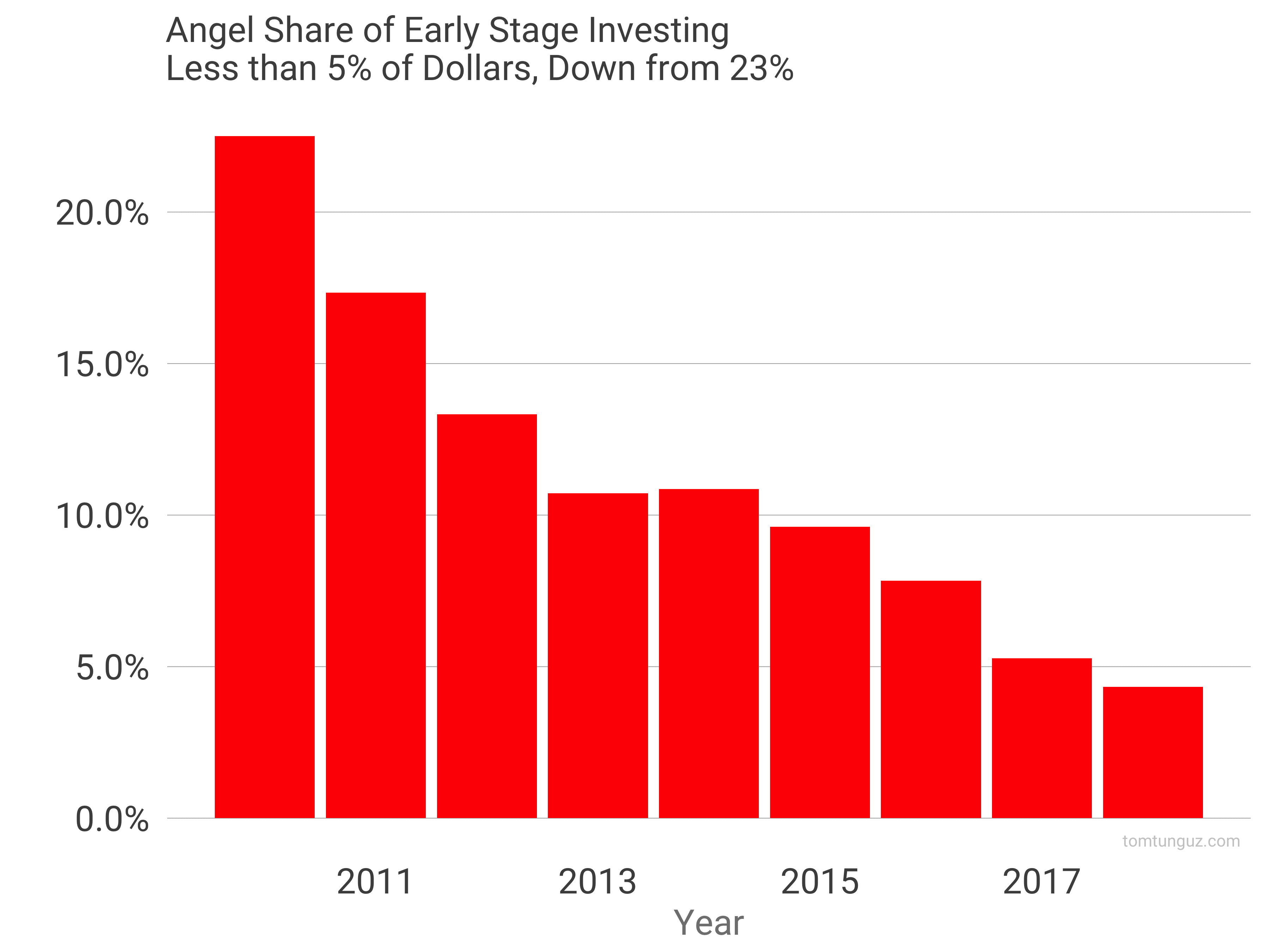 Angel investing used to account for nearly one-quarter of the dollars at the very first round. Today, it's 4.3%, an 81% decline. What's happening to the very earliest stages of the fund raising market?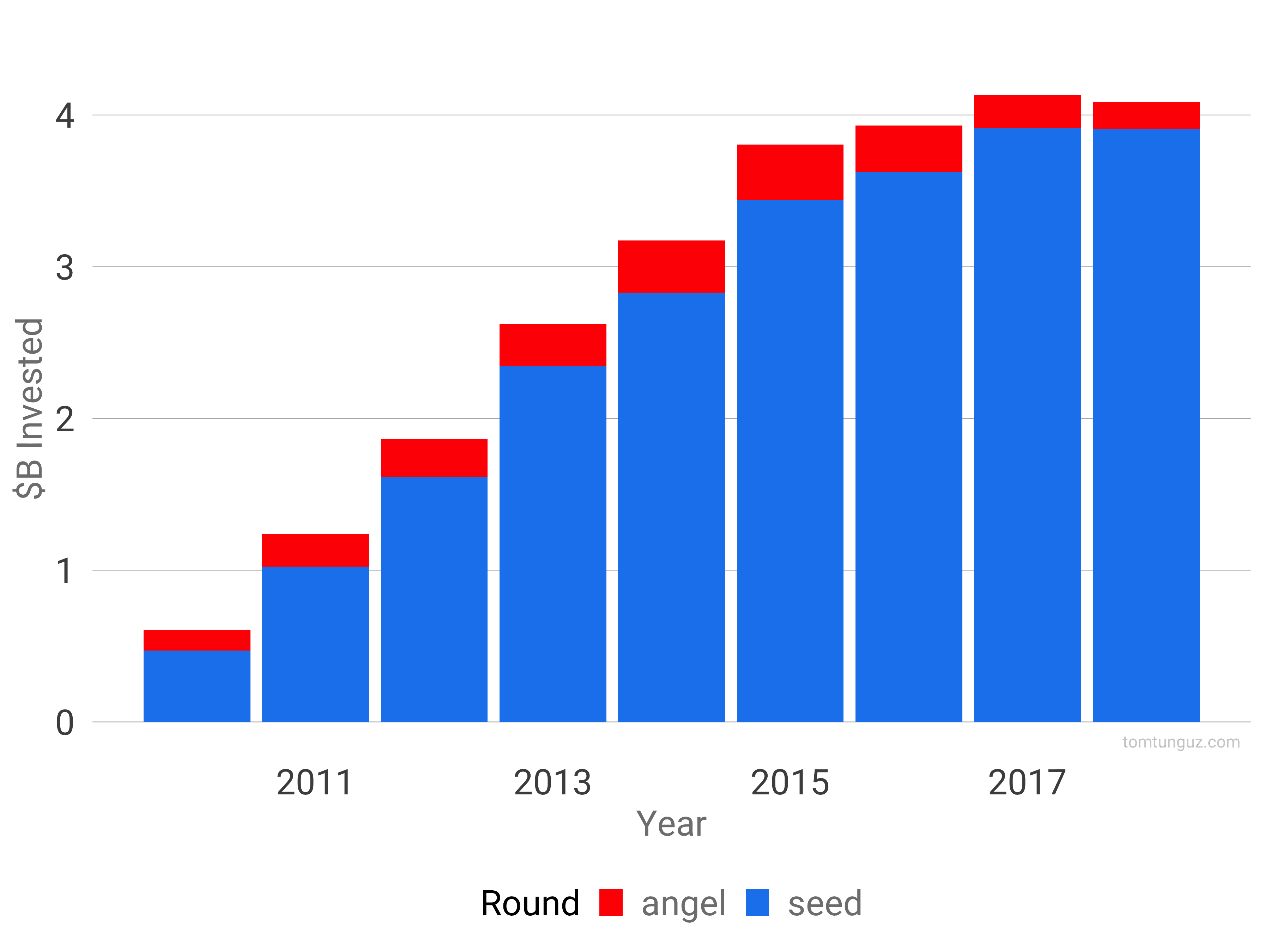 The answer? Institutional seed has come to dominate the first round of capital. It's massively outstripped any growth in angel investing, growing from about $0.5B annually to just about $4B in 8 years.