By | Neha Bagaria |  Founder & CEO | JobsForHer
Did you know that only a quarter of India's workforce is female?
In fact, India's gender parity rankings are among the lowest in the world, close to that of the Middle East and North Africa, where women are forbidden by law to work.  China, on the other hand, enjoys over 60% of female participation in the workforce and the US has 55% of its women working.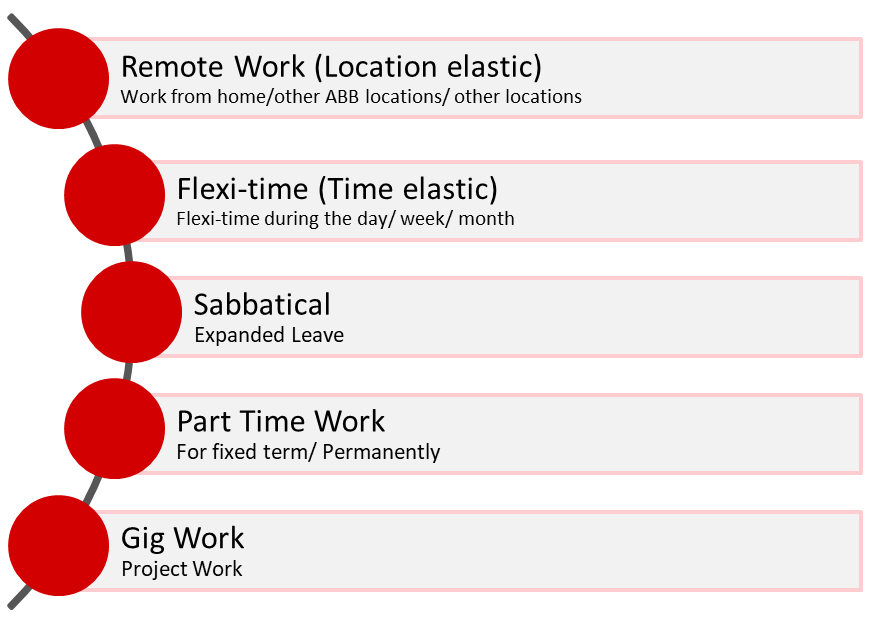 On the flip side, the potential for impact is immense.  If we can bring the next 68 million women into the workforce by 2025, India's GDP can increase by $700 billion, an increase which is unmatched in any other country in the world. 
The increase in diversity in the workforce will also have a direct impact on the bottom lines of companies with research showing an increased ROI for companies which benefit from the diverse perspectives and capabilities that the two genders bring.
An increase in women participation in the workforce will also have a huge impact on society and families in bringing more gender balance and equity, with women truly being empowered to take their own decisions and carve their own paths.
But the burning question is: How?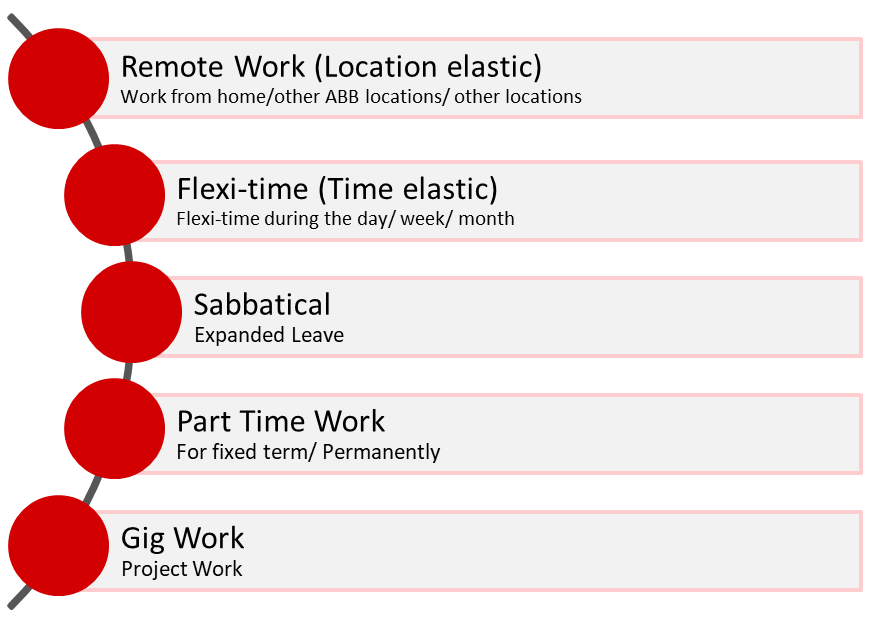 The road to accelerating women's participation and performance in the Indian workforce is a bumpy and longwinded one.  And over the last four years of running JobsForHer, I have realized that if we want to increase gender parity in the Indian workplace, we need to get women to Start, Restart, and Rise in their careers.
Take, for example, the story of Anou Daniel.
Anou, a mother of two girls, who are now 11 and 8 years, graduated from college with a BBM degree and a proposal for marriage. She accepted the marriage proposal with the condition that she be allowed to continue her studies and so she pursued her PGDBM in Finance after her wedding.  However, as she received her PG degree, she also received news that she was expecting her first child and thereby abandoned her career goals, before even getting started. 
And then there's Ambili.
Ambili Jayachandran began her career at Ramco Systems, Chennai, soon after she completed her MBA in Operations. She worked in the capacity of a Business Analyst but after 2 solid years at Ramco Systems, she had to relocate to Bangalore after getting married, so found her calling in the field of Information Technology at Oracle. However, shortly after, her husband had to relocate to Houston, so she stepped down and joined him overseas.  What she assumed would be a brief 3 to 6 months away from her career, turned into 5 years. In this time she had a baby and when her daughter was one and a half years old, they moved back to India. Even though her career break was unintentional, she says it was the most difficult job she'd had to undertake.  
On the other side of the spectrum, there's Neeraja.
Neeraja Ganesh started her career as a programmer, while she was pursuing an Advanced Diploma in Systems management at NIIT. She got her next break at Manhattan Associates, again as a programmer analyst. She then joined Index computing now known as ANZ Technology. 16 years at ANZ OT was a great learning experience and a journey of self-transformation. Over the years, she picked up leadership roles and went onto to manage one of the biggest portfolios for the bank, the Asia and Pacific Retail Portfolio. Her last corporate job was with Capgemini where she managed the IT delivery for a couple big banking captive clients. After having worked in Corporate India for 23+ years without ever having taken a break and continuing her advancement undeterred, Neeraja found herself hitting the glass ceiling and decided to quit her corporate career completely, with no idea of where she was headed. 
Anou, Ambili and Neeraja are not alone.
Out of 100 college graduates in India today, 40 of them are female, but only 8 of those even enter the workforce, and out of that 4 of them drop out of the workforce within 3 years, which means that only 10% of our urban educated women are pursuing long-term careers in India.
It's not surprising then that even though on an average, companies in India start with 30% women at the entry level, that number drops to 10% at the management level and then 1% at the executive level.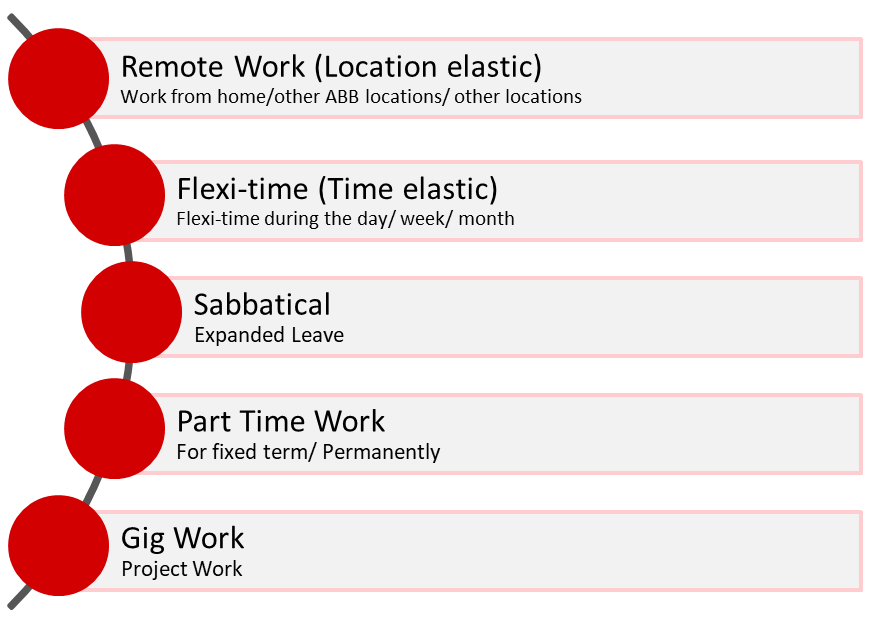 If we want these statistics to change, and enable women to Start, Restart and Rise in their careers, the entire village needs to come together and drive towards it – employers, educators, society, and the woman herself.
Today, companies are at the forefront of this change because they realize that diversity is good for business.  They are working with JobsForHer to create:
Structured D&I programs to drive diversity goals and initiatives to make the workplace more women-friendly

Structured returnee programs which could be in the form of internships, reskilling programs or exclusive recruitment drives to enable women to restart and rejoin the paid workforce

Structured L&D Programs for the professional development of women as well as removing biases in the workforce through sensitization to increase women's retention and ascension toward leadership roles
Educational institutes are also partnering with us in this journey by rolling out customized programs for women on a break, for senior women professionals, and for women in technology, so that women can bridge the gap, leapfrog into senior roles and have their rightful voice in tomorrow's technology which will shape all our lives.
The foundation for change, of course, will be changing mindsets in our society and families.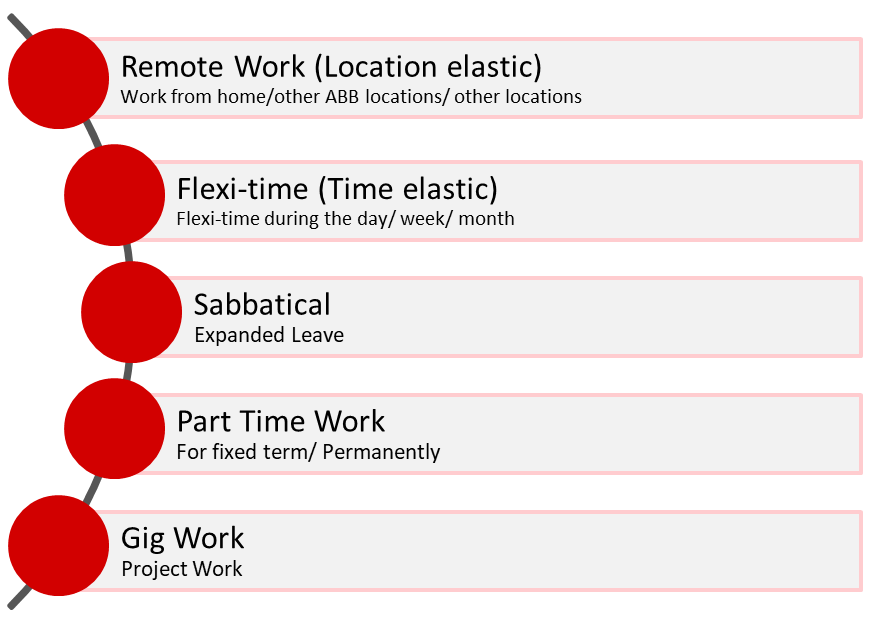 We need families to recognize and nurture women as equal breadwinners, and we need our men to become equal caregivers.  As one of our favourite ads says, we need our men to "#Share the Load".  Policies such as 6-month paid maternity leave v/s no policies around paternity leave further deepen the problem with society placing the entire burden of parenthood on the mother's shoulders.  Countries that are among the top in achieving gender parity are also leading the way in progressive policies such as parental leave, the benefits of which are manifold – men too get to enjoy the life experience of parenthood, children are brought up in more gender-neutral environments and women can get the breathing space they need to build a career without having to worry if they can "have it all."  All while her family not just supports her, but is proud of her.
But the most important change has to start with the woman herself.  There are plenty of internal hurdles that women need to cross in order to accelerate their careers; in fact, as a management student from Wharton, let me tell you – women need a management degree of a whole different type; the ability to manage the 4 big barriers to women's success:
Guilt management

Time management

Fear management

Biases management
How do I know this?  Because I had to, have to, and will continue having to manage these 4 big barriers in my own career.  Guilt of not being a good mother; constantly managing my time and prioritizing between work, family and home; facing my fear of not just failure but fear of success too; and challenging biases of so many around us who think women's shouldn't or can't or won't.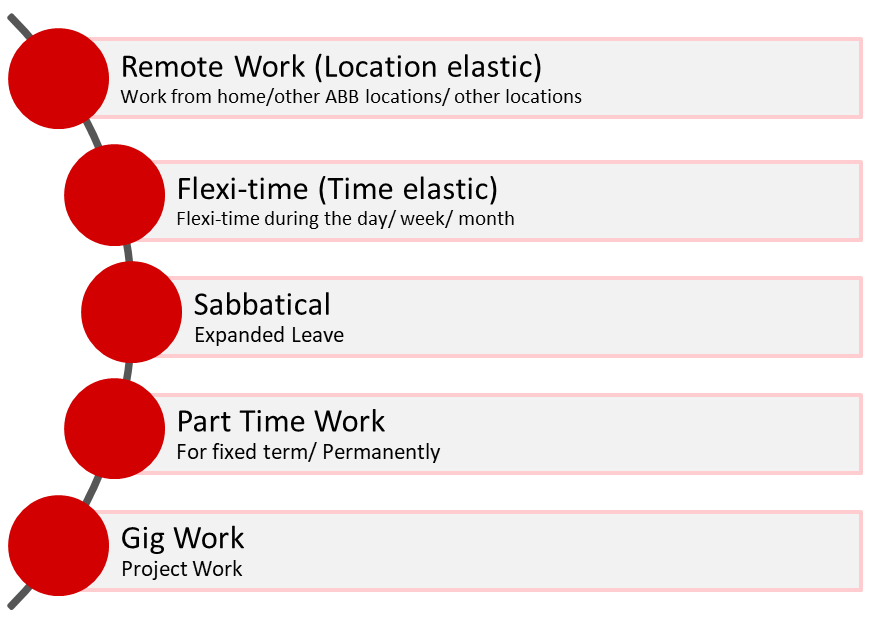 As India marches into the future of economic development and takes its rightful place in the global map, we need our next generation of girls to aspire to have challenging careers and not assume that that will come at a huge personal sacrifice.  And that will only happen if the entire ecosystem comes together to enable women to start, restart and rise in their careers.
Which is what happened for Anou, Ambili and Neeraja.
Anou started her first job 11 years after graduating – as a Finance Executive in a startup. 
Ambili upskilled her in Business Analytics and landed a job as a Senior Consultant at KPMG.
And Neeraja – Neeraja now heads the JobsForHer Foundation to bridge gender gaps in India and ensure that we recreate a future which builds women up for success.
Republished with permission and originally published at www.jobsforher.com