By | Raisa Nasreen | www.jobsforher.com
Becoming new parents is one of the most cherished aspects in a couple's life. However, as per popular notion, it also means that women quit their job to take on caregiving responsibilities at home. Too often, mothers are compelled to take career decisions based on family, and less based on their personal goals. 
India is a fast-growing economy, but it has one of the largest gender gaps in labour force participation. Following the passing of the Maternity Benefit (Amendment) Act of 2017, several Indian employers began offering benefits to their employees. The law also increases maternity leave benefits. Interestingly, a survey on the act found that 75% women want daycare in the office or a tie-up between the office and a daycare.
Given that coworking spaces are a hub of activity, collaboration and innovation, it would only be an added benefit if coworking spaces create or make space for kid-friendly zones. It also helps in tackling childcare challenges and makes your coworking space a potential to become more attractive to clients. This will help benefit both employees and the business owner. Here's how it is touted to be the next big thing.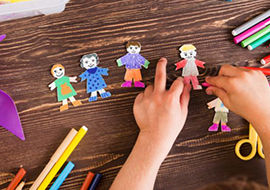 Advantage for Freelancers
Did you know that female freelancers on an average earn 84% of what men do across all disciplines?
While you think only full-time employees opt for coworking spaces, it has to be highlighted that a childcare facility at coworking office spaces is beneficial to freelancers as well. For instance, take the case of a woman who mostly operates her business from home. She may run a small business or use a work-from-home facility. She may decide to opt to work from a coworking centre for a few hours in a day or only for meetings. Having a daycare centre at the coworking space means that she has the option to leave her child there, while she concentrates on her work. Plus, it would allow freelancers to grow their professional network while they meet like-minded and goal-oriented people at the coworking space.
Brand Value for Companies
Almost 90% parents agree that one of the biggest determining factors of returning to work is the support of an on-site daycare centre.
By providing a childcare centre in office, business owners are recognising the needs of the employees. How? When you work for an organisation, you represent that firm. And for a business owner, it becomes important to value the employee's personal life and provide benefits that would align with his/her professional life as well. This will, in turn, add brand value to the company, and it will be spoken as a company that values its employees. 
Employee Recruitment 
According to Bright Horizons' 2007 study, a sizable percentage of parents turned down a job-change offer and didn't pursue the job opportunity further due to the benefit of on-site care.
A well-performing, hard-working employee is an asset to a company. Providing a kid-friendly space at a coworking centre is an added benefit for mothers and the management. While mothers get to have control over their personal life and get back to work on time, the company gets to retain the employee. This helps save time on sourcing for new talent and training. 
Better Productivity
Research shows that 90% of parents who use on-site daycare centres report increased productivity and concentration. 
New mothers are often anxious to see how their children are doing while they are away from home. By having a childcare centre, mother's work with ease, knowing that their child is just a floor away. Plus, they wouldn't have to keep calling their babysitters, which saves time and results in better focus at work. 
According to a study, daycare centres attached to coworking spaces lowered the rates of absenteeism. This helps parents go to office without missing a day; they also don't have to worry when the child's caretakers are sick.
As a brand, Workafella values the personal and professional lives of its employees. We understand the needs of our clients. That's why we have the addition of a crèche (Workafella Aqua) in our list of 30+ amenities that help enable a hassle-free work life.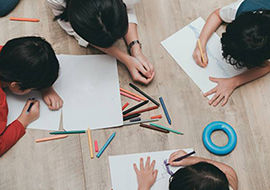 Republished with permission and originally published at www.jobsforher.com