By | Rakshitha | www.jobsforher.com
All About Refinitiv
Refinitiv is one of the world's largest providers of financial markets data and infrastructure, serving over 40,000 institutions in over 190 countries. 
They provide leading data and insights, trading platforms, and open data and technology platforms that connect a thriving global financial markets community. 
Refinitiv is a market pioneer with 167 years of confidence. Breaking new barriers. They redefine what data can do. Through an open ecosystem, a high-performance culture, analytics, insights and technology. Data is a platform of discovery for all of us to connect, visualize and interpret meaning.
 Refinitiv deals with fintech data, risk-assessment tools like 'World-Check', analytics, quantitative analytics on the cloud, FXall, execution management system — REDI, AutoAudit, Elektron Data Platform, Eikon, datastream for macro-economic analysis, and trading.  
Their dedicated innovation group, Refinitiv Labs, uses data science and lean techniques to constantly provide advanced and accessible solutions to clients all over the world.
They cater to the following financial sectors: 
Banking

Risk Management 

Corporate Treasury

Islamic Finance

Investing and Advisory

Market Data

Financial Crime 

Cloud Computing

Trading 

Regulation Technology

Wealth Management

Sustainable Finance
The 'Refinitiv Values'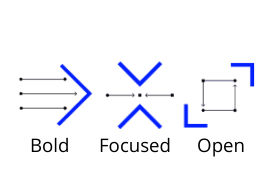 The three values that drive Refinitiv are:
Bold: Refinitiv innovates by combining the age-old Thomson Reuters heritage with the latest technology, hence creating a bold future that is determined by the history of the company.
Focused: The company's work culture is focused on delivering high-performance products. They encourage employees to break boundaries and work together towards the end-goal — redefining the financial market through technology.
Open: Refinitiv believes in creating an open platform with access to the best data, smart tools and human expertise to ensure maximum growth and innovation
Watch this video by Refinitiv to find out how they create intelligent data and analytics by being bold, focused and open.
How You Can Be a Part of Refinitiv
Fulfil your dream of working at a global company like Refinitiv. How? By attending their exclusive hiring event for women who are ready to rise in their careers. 
What you need to do
Apply to the following job openings at Refinitiv: Software Development

Accounting / Finance

Purchase / Supply chain / Logistics

Content Writing / Editing

Architecture / Interior Design

Research / Analysis / Big Data

RnD / EngineeringTechnical Staff / Support
Republished with permission and originally published at www.jobsforher.com