By | Harshad Mhapankar | www.jobsforher.com
Don't worry about the career gap after your career break 
The hiring stigma over career gaps still exists after the pandemic. Recruiters are looking for candidates who have upgraded their skills.
Have you kept yourself updated during the break ? This is what employers are looking for. You need to be honest and upfront about your career gap, period. 
Check out these useful courses to update your skills.
Emphasize your accomplishments, not only your responsibilities
List out your practical work experience like:
The problems you solved for the company

Systems you implemented for efficiency

Results, your ideas brought to the table

If your suggestions helped the company in increasing revenue or saving money

Executed any task or project with good results
Your accomplishments showcase your X-factor to the recruiters. Stand out with yours!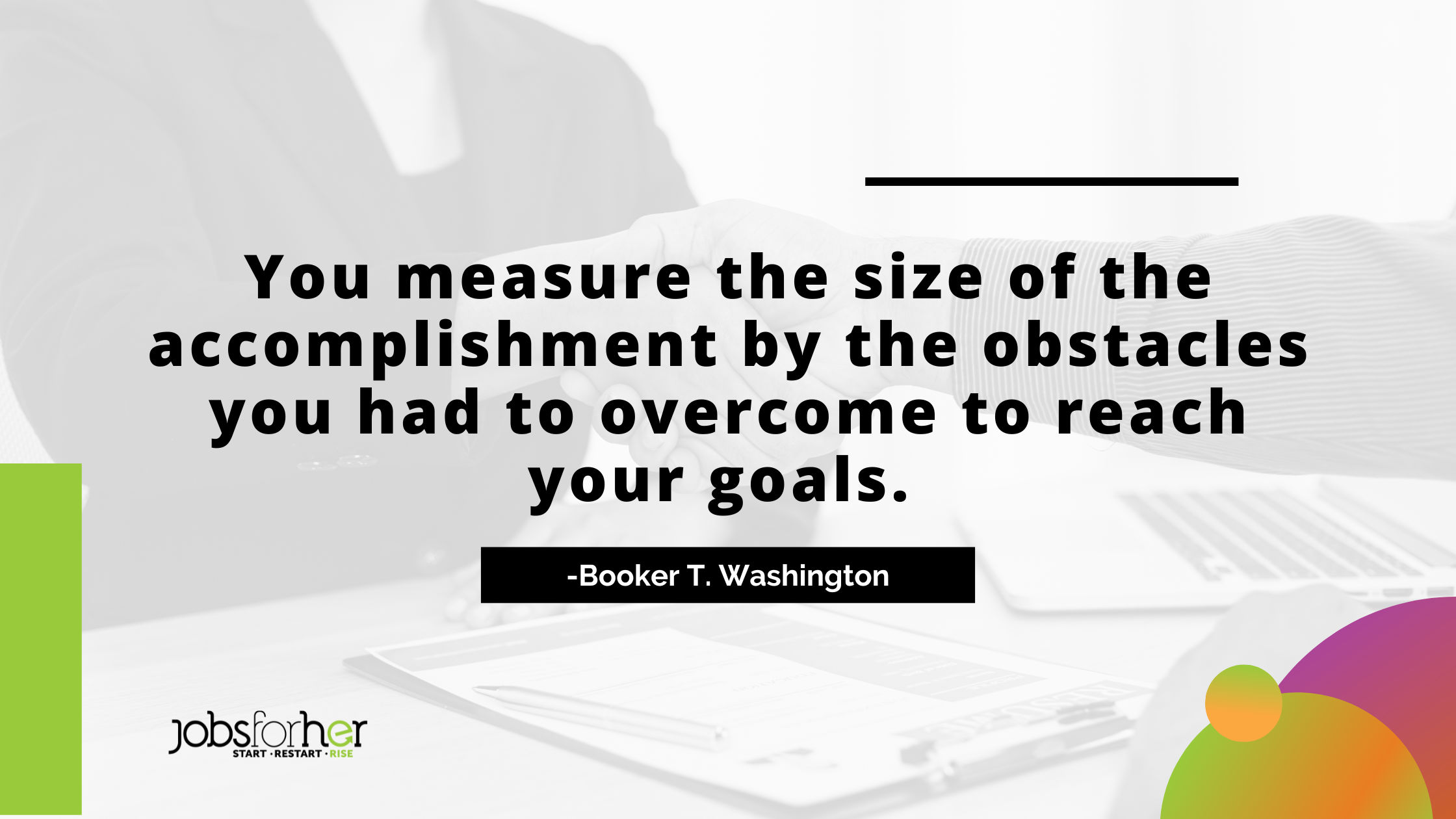 Quantify your results
We live in an era of data, it's an impressive practice to showcase your achievements in the form of data. 
Charts, 

Tables, 

Bars, 

Graphs etc.
Choose one form of data for eg. bars and follow that, don't include all at once. This gives an easy and quick scan of your potential as a candidate.
Make sure your resume is visually appealing
Clarity on a resume is what helps most candidates get the job. Keep this checklist in mind
Choose a layout which highlights your achievements

Make sure to put an objective statement at the top of the resume

Make space for your contact info & photo

Check for contact info to be clear and readable

List your job experiences first

Keep it clean, clutter-free

Check that the font size & alignment are consistent 

Proof-read & keep it error-free
Stay relevant to the jobs
Stay relevant before applying to a specific job. Update your descriptions as per the job you are applying for. Share relevant experience and skills as per the position you are applying for. 
Also, try to stay in touch with former colleagues and employers as you may need to provide a few references.
Takeaway: 
Stay relevant

Be upfront

Mention your career gap as a "sabbatical"

Upgrade yourself

Highlight your achievements & keep your resume crystal clear.
Find jobs for women returnees here
Republished with permission and originally published at www.jobsforher.com