rss.shrm.org | Kathy Gurchiek

"However, the fact that 28 percent of U.S. workers reported being bothered by emails during their vacation suggests that their engagement with emails goes beyond mere inbox management. It's likely that they are not just cleaning their inbox but are also responding to and handling work-related matters" while on vacation, he told SHRM Online.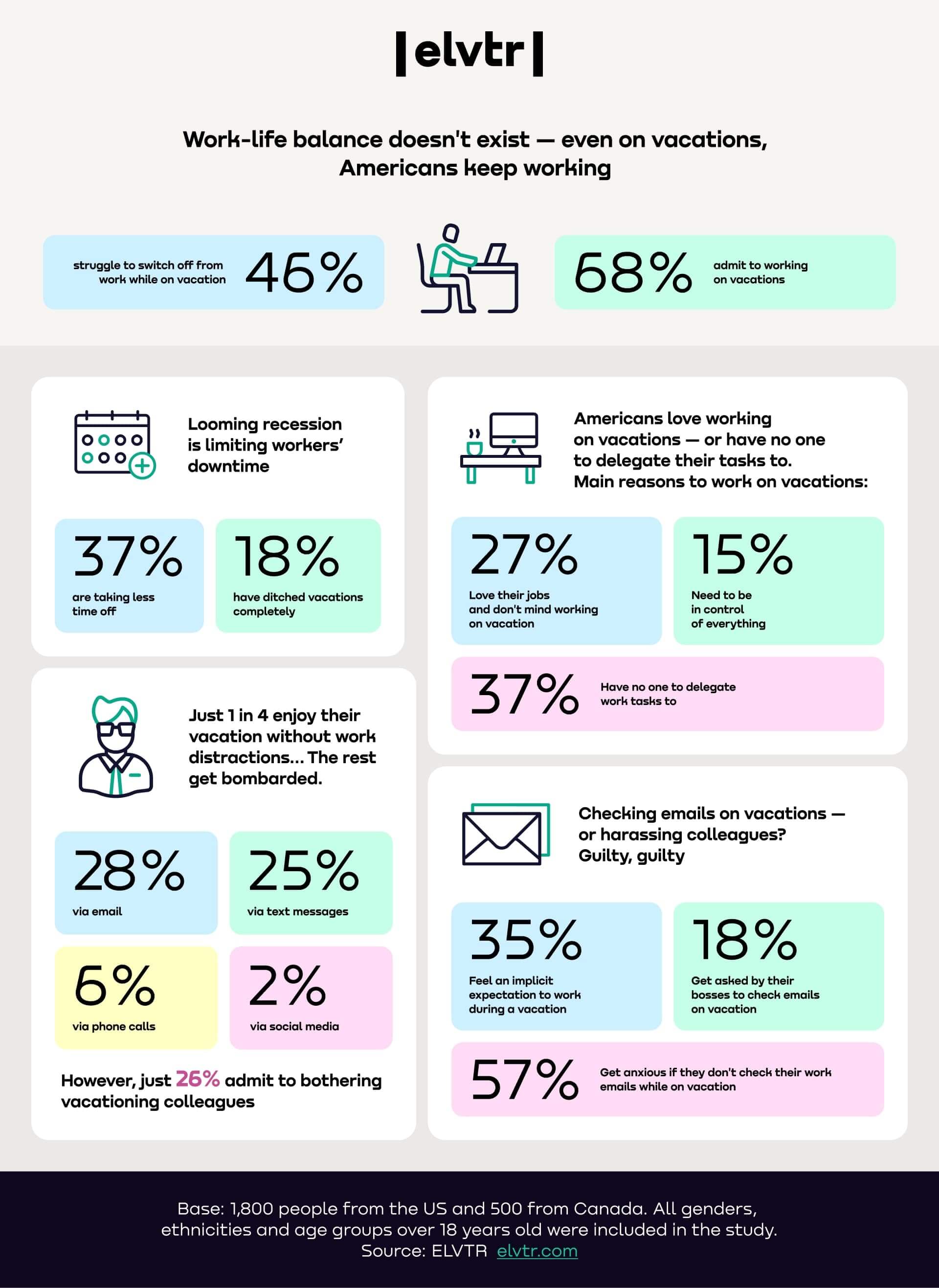 Why Are They Working?
"Nobody wakes up on their day off and thinks 'I better check my emails' because they can't get enough of their job," Viktor Grekov, business productivity expert and founder of the OKR Software company
Oboard, told
SHRM Online. "They do so because they fear everything will fall apart if they don't."

In fact, 37 percent of respondents to the Elvtr survey said there was no one to delegate their work to during their vacation. Other reasons workers gave for responding to work-related messages during their so-called "down" time:
Anxiety: 57 percent feel anxious if they don't check their work emails while away.
Employer expectations: 35 percent feel an implicit expectation to work, but only 3 percent said they were openly asked to work.
Control issues: 15 percent said they needed to stay in control of their work/job.
Fear: 8 percent are afraid of losing their job.
Mistrust: 3 percent said they were concerned colleagues would take advantage of their absence.
Elvtr's findings are not so surprising, given a Pew Research survey in February of 5,902 U.S. workers who don't unplug when the…
Click Here to Read more /Source link