Hr Library
Zypp Electric empowers employees with Rs 1.5 crore ESOP buyback, ETHRWorld

hr.economictimes.indiatimes.com | www.ETHRWorld.com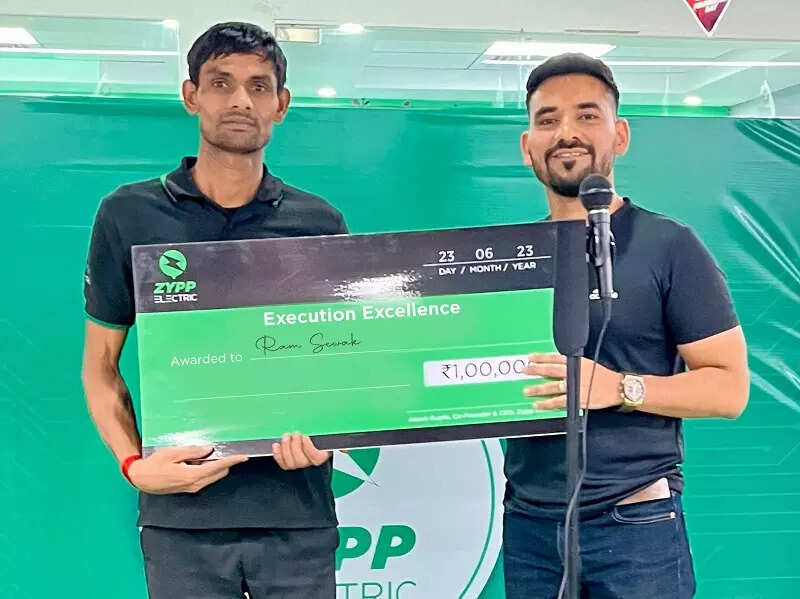 Zypp Electric, India's tech-enabled EV-as-a-Service platform, on Thursday announced its first Employee Stock Ownership Plan (ESOP) buyback, allocating around Rs 1.5 crore to 15 employees who have been associated with more than a year of service within the company.
This initiative is a step further toward the company's commitment to empowering its workforce and fostering a culture of shared success. Zypp Electric claims to be the first company in the EV segment to offer ESOP buybacks in India.
Zypp Electric, which was founded in 2017, has also extended ESOP benefits to Ramsevak, a long-term office boy, a testament to its inclusive approach, according to a statement.
Akash Gupta, Co-Founder & CEO, Zypp Electric, said, "I have always been selling ESOPs within the team, however as expected it had few takers on the concept. This realisation of the monetary value of ESOPs amidst employees was to make them feel the power of this amazing wealth-creation tool. We aim to continue such initiatives even in future."
"We believe every team member plays a crucial role in our success, and this ESOP buyback is a step towards ensuring their well-deserved share in the company's growth. Employees have realised the value of up to Rs 50 lakh individually," added Gupta.
Back to top button