Hr Library
Companies Should Nail Down Precise Business Reasons for Workplace Policies

rss.shrm.org | Leah Shepherd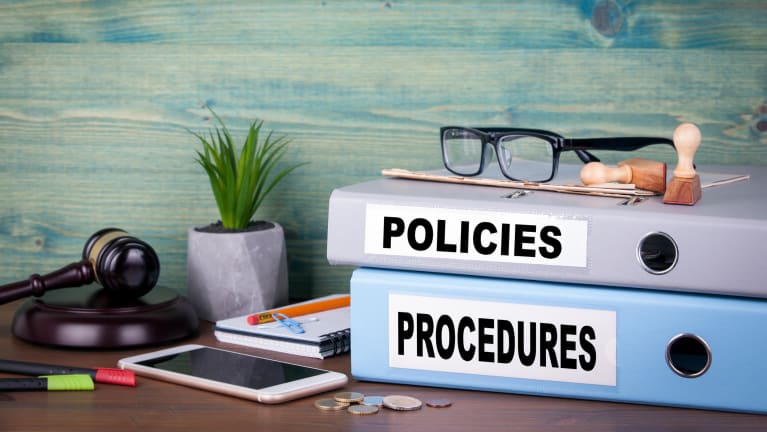 ​Employers will need to think carefully about how to defend some of their corporate policies, such as ones about cameras at a worksite, social media use and appropriate workplace conduct, in light of a recent decision by the National Labor Relations Board (NLRB).
Legitimate business interests will need to justify any such policies under the new standard outlined in the NLRB's Stericycle decision, Cary Reid Burke, an attorney with Seyfarth in Atlanta, said during a SHRM Government Affairs webcast on Aug. 10.
It will depend on the type of worksite, but "just saying '[the rule is needed for] safety' on its own is not going to be a panacea. There's going to have to be more specificity undergirding that," Burke said.
Background
With the Stericycle decision, the NLRB overturned the standard it established more than five years ago in Boeing. The new standard holds that if an employee could reasonably interpret a workplace rule to restrict or prohibit their Section 7 rights under the National Labor Relations Act (NLRA), that rule will be presumed unlawful, and the employer will have a higher burden to rebut that presumption.
Section 7 gives workers the right to form, join or assist labor unions, to bargain collectively, to discuss their pay and benefits, and to engage in other concerted activities for mutual aid or protection—or to refrain from those activities.
In this case, Stericycle, a waste management service in Baltimore, had implemented several new employee policies,…
Click Here to Read more /Source link