By | Ambika Mullasseri | www.jobsforher.com
My team and I are creating platforms using technologies such as Java and microservices to connect systems through huge and complex integrations. This includes connecting online and offline journeys for our clients so their customers feel connected to the overall buying experience. We currently cater to more than 180 markets, finding innovative and faster ways to achieve these integrations while ensuring a seamless customer experience.
It's a fast-paced environment, which requires you to tackle challenges spread across technical initiatives, people, and project deliveries and requires you to constantly learn and adapt to new technologies. It's a great environment for anyone who, like me, likes facing challenges head-on.
Very recently, I took on a step-up role to manage end-to-end solutioning for integration on the accounts that I support. In this role, I can make a transformational impact by modernizing legacy platforms and helping clients build scalable, decoupled, cost-efficient, observable experiences with forward-looking technologies.
Finding amicable solutions to client business challenges is what keeps my adrenaline level high at work. All challenges will have a way forward, and finding that way is the most fun thing I do.
A strong learning mindset
One of our core values is a "Learning Mindset." To create a large-scale impact and enjoy the process, you must have a strong learning and experimental mindset.
Someone who is a good fit at Publicis Sapient feels motivated by trying and driving new things. This is when I feel my spirit most supported.
I think learning and growth can exist in many different forms. I find opportunities for technical growth by organizing and participating in our technology hackathons. In the process, I try to learn things that I don't use or come across every day. The last one was about assisted driver manuals using Augmented Reality and image recognition to give a driver instructions on how to use various aspects of the car by just hovering over the area with his mobile.
I find additional technical and soft skill learning opportunities through mentorship, as everyone I know is remarkable in their area, and you can learn from every interaction.
I find opportunities for community growth by actively promoting Diversity, Equity and Inclusion throughout our Transportation & Mobility vertical. This committee actively works on bringing in perspectives from diverse leaders across initiatives.
Joining the Publicis Sapient team
I have seen closely how invested Publicis Sapient is in its people. From our CEO, Nigel Vaz, to my personal manager, I see the embodiment of a lead-by-example culture. This is also demonstrated in the trust and flexibility the organization provides through programs like FlexWork, which is available across our India offices.
This flexibility enables me to pursue my other passions, including classical Indian dance, travel, and enjoying motherhood to the fullest.
If you are interested in Java jobs, click here, and
if you are interested in cloud technologies, check out the jobs here. 
Ambika Mullasseri, Senior Engineering Manager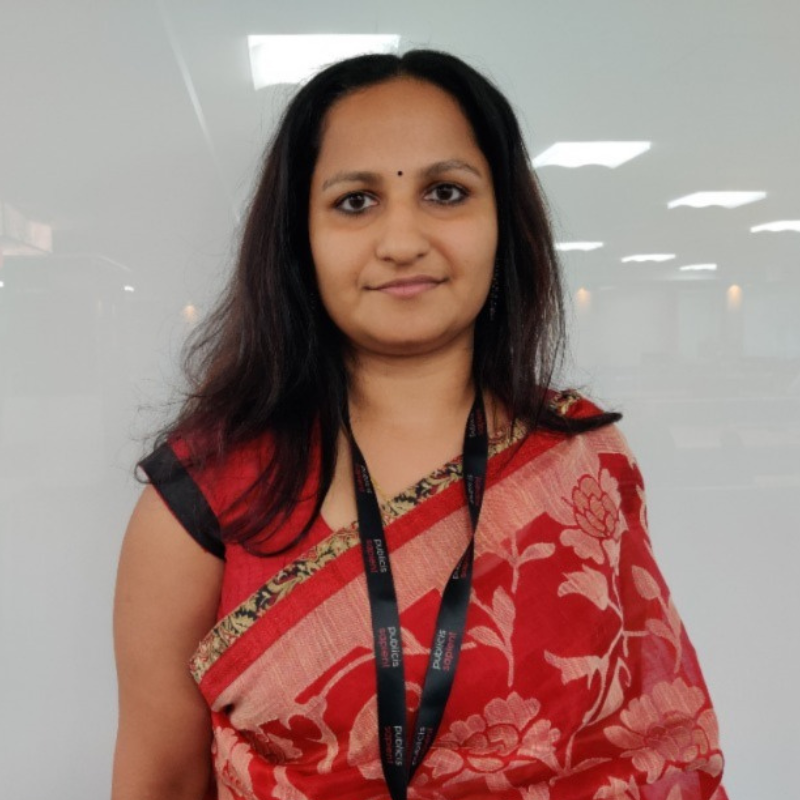 Ambika is a highly motivated and experienced architect with a passion for software integration and architecture. She has a strong drive to innovate and develop solutions that can deliver value to businesses. She has years of experience in the field and is always looking for ways to grow and develop her skills. In her free time, she enjoys dancing and exploring new places.
Republished with permission and originally published at www.jobsforher.com